Stephen D. Winick: Performer
About Steve as a Performer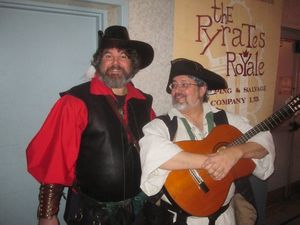 Stephen D. Winick is a multifaceted performer who can enliven any event with song, speech, wit, and mirth.  He has been singing traditional songs in English and French for many years.  He is a member of several groups, including the Ship's Company Chanteymen and Jennifer Cutting's OCEAN Quartet.  He had a leading role in the 2008 Washington Revels, portraying a French-Canadian voyageur, and he performs lead vocals on seven songs of their 2010 CD Le Temps des Fêtes.  He has appeared at the Washington Folk Festival, the Potomac Celtic Festival, the Southern Maryland Celtic Festival, and the Hampton Blackbeard Festival, on concert stages such as the Lisner Auditorium and the Strathmore Music Center, and at theaters and coffeehouse venues throughout the Washington DC Area.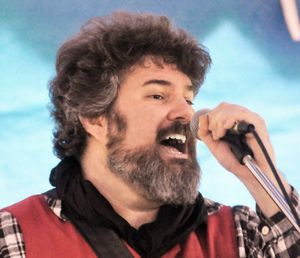 Steve performs as a storyteller, actor, and Master of Ceremonies for folk festivals and Faerie Festivals. He has been Master of Ceremonies at the Potomac Celtic Festival and the Philadelphia Festival of Irish Music and Dance.  As Master of Ceremonies at the Spoutwood Farm May Day Faerie Festival (the oldest and largest faerie festival in the United States), he creates and performs true ceremonies, drawing on the folklore he knows so well.  He was the first performer at the first FaerieCon in Philadelphia, singing a program of Robin Hood ballads, and has appeared at the Maryland Faerie Festival, the Virginia Renaissance Festival, and RenCon (now Mythic Faire).  He is also known for performing as a Green Man, an archetypal wild man of the forest, both alone and as a member of the Beneficent Order of the Greenman.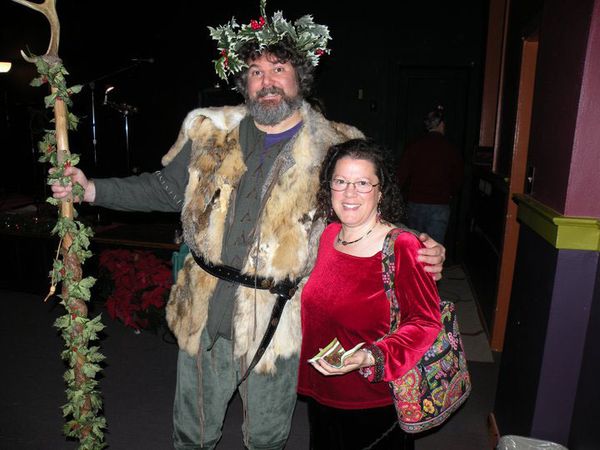 Steve produces and performs in an annual Mummers' Play at the Library of Congress, and is particularly known for his portrayal of Father Christmas, a traditional English Christmas figure similar to, but distinct from, Santa Claus.

If you're interested in any of these traditions, please get in touch!

In the meantime, use the player below to listen to some of Steve's recordings.
Steve's Songs (Steve Winick on Lead Vocals)
0:00/4:05

0:00/3:23

0:00/3:44

0:00/1:45
To watch the videos, just press pause on the music player above and then press "play" on the video you want to see.

First, Steve sings "Little Fish" with the great Carlos Nunez and his band, with special guest Jennifer Cutting! The video is cued to Steve's song, but by all means watch the whole concert if you wish!